Life in the big city isn't necessarily for everyone – but neither is small town living. Somewhere between major metropolitans and rural counties lies a goldilocks zone where you have all the amenities of a city that includes great restaurants, shopping, schools, and recreation, while still being in a tight knit community.
For many Albertans, that perfect place is Airdrie. This community just north of Calgary is home to just over 68,000 people – many of whom work in Alberta's largest city. Though there's plenty of industry directly in Airdrie, the small city is a favourite community for folks working in the city who are looking to get away at the end of the day and enjoy a calm community to raise their families.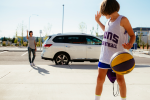 A Little More Bang for your Buck
It's hard to deny how home prices have elevated in Calgary over the last couple of years. Even with market corrections, the cost of even the most modest homes will still be priced around $500,000. Though Airdrie's popularity is helping see home prices increase closer in line with Calgary, you can still expect to find homes at around $50,000 less than you would find in Calgary.
Living in Airdrie doesn't cut you off from all the culture and entertainment offered by Calgary. Downtown is less than a half-hour's drive away. There are even transit options either directly from Airdrie or with some of the park and rides available throughout Calgary.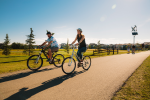 A Friendly, Welcoming Community
In 2018, Expedia.ca listed Airdrie as the second friendliest community in all of Canada (only being outranked by Niagara-on-the-Lake). The article points to Iron Horse Park as the best attraction – but there is so much more in this city.
There's a vintage and oddities shop with the perfect name: Where On Earth Did You Get That? Nose Creek Valley Museum holds artifacts and memorabilia showcasing the history of Airdrie. Plus, just steps from the Chinook Gate community, is Chinook Winds Park, with dedicated spaces for almost any sport or activity at any time of the year! Not to mention, Airdrie has a burgeoning food and restaurant scene that easily competes with our province's biggest cities.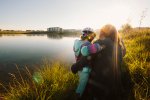 Proximity is Everything
In addition to the in-city activities, there is also an endless list of attractions and amenities nearby in Calgary and to the west towards the Rocky Mountains. Canmore and Banff national park are just over an hour's drive away, meaning your family can take easy day-trips to experience some of Alberta's most gorgeous natural scenery.
Airdrie is truly a city that promotes passion. Whether it's directly in the city, or a short trek away, there's really something for everyone. History, sports, nature, and so much more are at your fingertips when you call this gem just north of Calgary home.